Taking on the World
In Half the Sky, story-telling duo, Kristof and WuDunn (2009), plied their investigative expertise to shock readers awake to the everyday realities of a majority of the word's impoverished women: "More girls have been killed in the past fifty years, precisely because they were girls, than men were killed in all the battles of the twentieth century" (Kristof & WuDunn, 2009, p. xvii). Furthermore, add the authors, "More girls are killed in this routine 'gendercide' in any one decade than people were slaughtered in all the genocides of the twentieth century" (p. xvii). Half the Sky shines light on the deeply rooted darkness working in cultures across the globe to dehumanize women. 
"Violence against women and girls is a global problem; it harms women, families, community, and societies. We can only stop it by working together. Men and Women." –Ban Ki-moon US Secretary General.
Empowering Women Changes the World
In her book, The Moment of Lift, Melinda Gates (2019) makes the case that gender inequities are at the center of every development issue—from building healthy communities to increasing agricultural yields. Gates shows that economic development is stymied because of the social, educational, and entrepreneurial barriers faced by women: "So many of the barriers to advancement can be traced to the limits put on the lives of women" (Gates, 2019, p. 50). 
"If you search for poverty, you will find women who don't have power. If you explore prosperity, you will find women who do have power and use it," observes Gates (2019, p. 28), adding that "the correlation is as nearly perfect as any you will find in the world of data" (Gates, p. 28).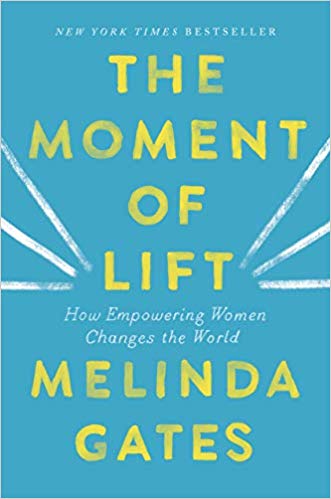 Women Leaders on the Move
 "We are committed to hold our leaders accountable, and to be accountable to the women and girls of Africa. We are not outsourcing our responsibility, we are part and parcel of the work that needs to be done."
~UN Women Executive Director, Phumzile Mlambo-Ngcuka
Leading Change...
In this insightful, short lecture, we are offered a new paradigm of leadership, as Dr. Agnes Atim Apea explains the cultural forces that have shaped the unique ways women must navigate leading change in Sub-Saharan Africa.