Mount Entoto, the Highest Peak of the Entoto Mountains
Elevation: 10,499′
Former home of Emperor Menelik II, who founded Addis Ababa in 1886
Population: 4,592,000
Refugees: 1,500,000
Ethiopia is the second-most populous country in Africa, and the third-poorest country in the world. More than 50% of the population lives below the global poverty line, the highest poverty rate on the planet.
Today, Ethiopia has one of the fastest-growing populations in the world, due in part to an influx of refugees. More than 1.5 million people, most living on Mount Entoto, have been displaced by violence from within Ethiopia as well as its surrounding countries—double the number from the previous year.
HIV Positive

90%

90%

Single Mothers

70%

70%

Victims of Abuse

50%

50%

Displaced

80%

80%
 "Throughout history, it has been the inaction of those who could have acted; the indifference of those who should have known better; the silence of the voice of justice when it mattered most;
that has made it possible for evil to triumph." 
—Emperor Haile Salassie (1930-1974)
Hope for the Hopeless
The most vulnerable of the growing numbers of internally displaced are women and children, most of whom live on Mount Entoto; overburdening the already crowded makeshift settlements built in the vicinity of churches famous for holy waters believed to heal HIV.
Hope that Heals

Comes through…
1. Validation
One of the first things the leaders and staff at Beza Community Development Center do when they meet a new "beneficiary" is affirm her worth and validate her potential.
2. Inner Healing
Most of the women coming to the Center have been abused, ostracized, and oppressed—either by family members or society-at-large. They are spiritually and emotionally bruised and/or broken.
3. Equipping
Once a woman feels validated of her worth and potential, she can begin the journey of inner healing with the help of social workers, mentors, and newfound friends. She is now in a position to implement the strategies that will change her economic future.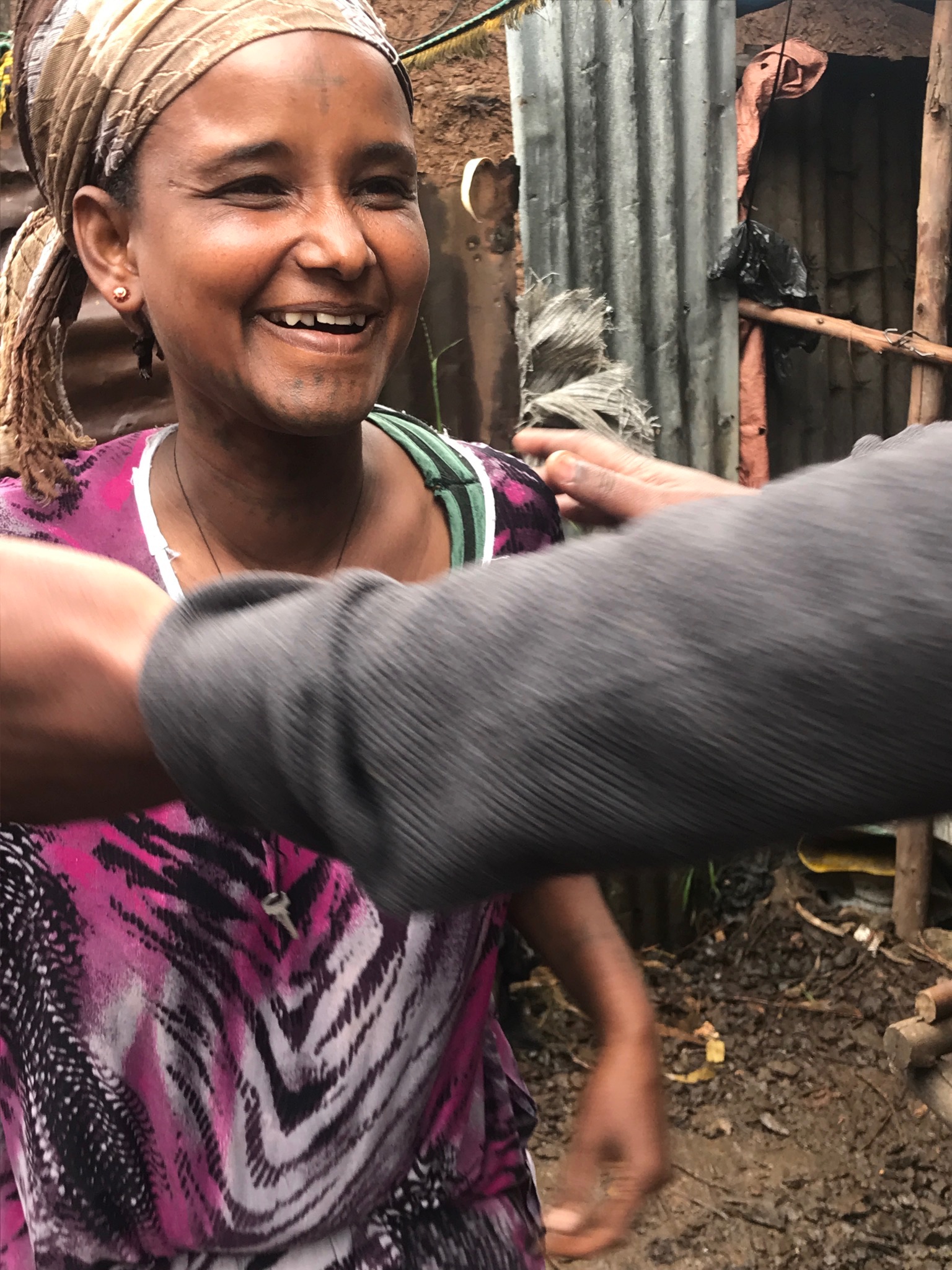 Stories of Empowerment
When women are given a bit of encouragement, combined with some training and mentoring, a small amount of seed money, and ongoing support, the future of families and the communities where they live are transformed. Invest in a woman, and she invests in a better future for all. 
Selling Vegetables 
With her children by her side, Marat is able to build her vegetable-selling enterprise along the roadside atop of Entoto, providing a variety of healthy vegetables to her community. 
Weaving Fabric
The seed money provided by BCDA enabled this woman to build the cotton looms she and her family use to make the beautiful fabric they sell in the markets of Addis Ababa.
Making Bread
In a short amount of time, this woman has started an injera baking business that supplies the staple flat bread to local restaurants and members of her community.